Exceptional Coffee. Every Batch.
Create a coffee your customer will love. Roasted by our team of industry experts.
Every Batch
Each batch is carefully monitored to ensure the sweet spot is hit every time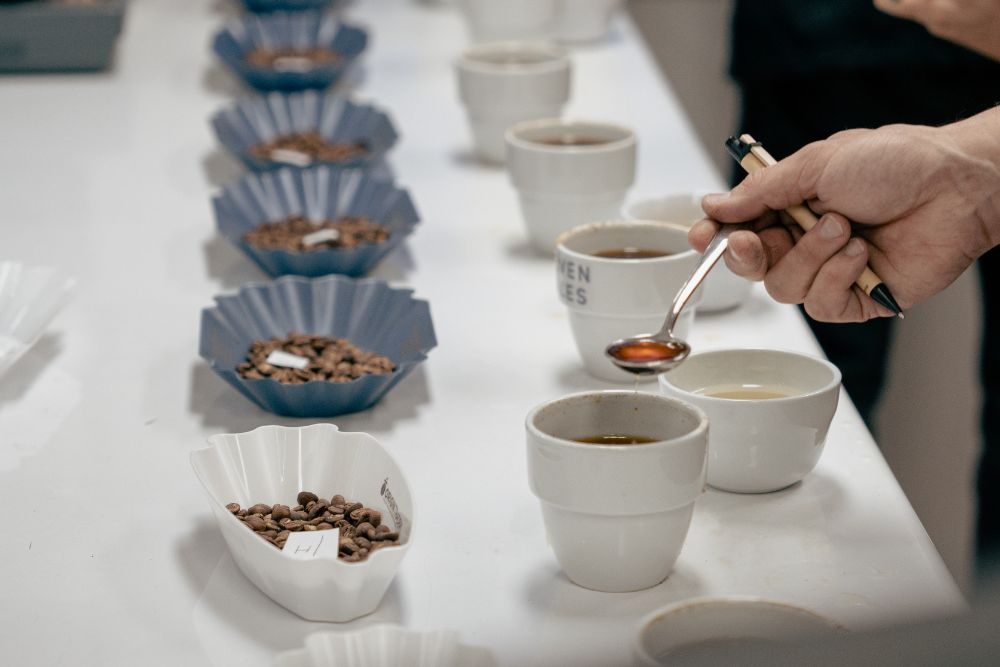 Certified Q-Graders
A team of coffee tasters with decades of experience & industry recognised certifications.
Premium Packaging
Completely oxygen-free packaging to ensure coffee arrives tasting its best every time.
Support & Training
Research & Insights
Be the first to benefit from our industry-leading Research & Development. Our Coffee Next team is uncovering the technologies that make a real difference when it comes to making coffee. So if you're looking for a way to set yourself apart from the competition, we have what you need
Learn More
Training & Support
Training is key to deliver exceptional coffee. That's why we've invested in world-class training facilities, trainers with decades of experience and courses designed to help your team reach their best.
Learn More
Frequently Asked Questions
What is the minimum order quantity for Private Label Coffee
Minimum orders for private label coffee starts at 200kg per week
What if I'm just starting out?
Private label roasting is designed for established cafe & retail chains, or other businesses that regularly order large quantities of coffee. If you're just starting out, find out more about our standard wholesale range.
Do you offer dropshipping?
While we have a flexible range of shipping & order fulfilment options for private label customers, dropshipping is not something we currently offer.
Ready to talk to our team?