crafted on the coast
Delano is now Seven Miles Wollongong
While things may look a little different on the outside, on the inside you'll see the same faces you know and love, serving the same delicious coffee.
Roastery Door
Home to our Maverick, Cargo, and Bayside Blends, our Wollongong roastery features a training room, equipment support, and cafe.
The cafe is open from 6:30am - 2:30pm on Mondays to Fridays.
Get Directions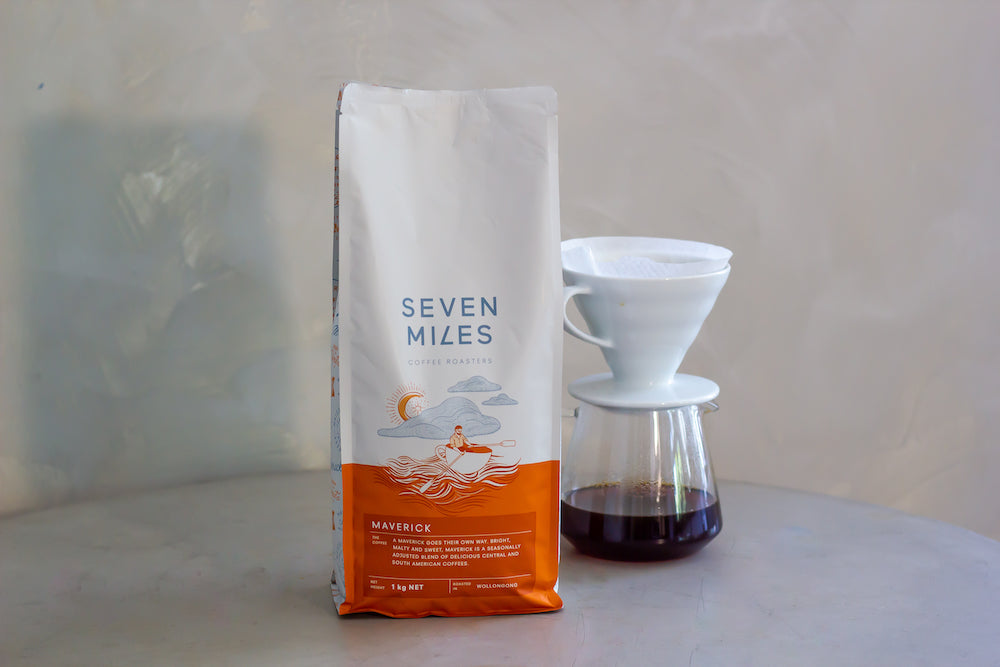 Maverick Blend
Roasted in Wollongong, our local favourite is available to order online.
Bright, malty and sweet, Maverick works both as straight up espresso and for cutting through milk.
Shop Now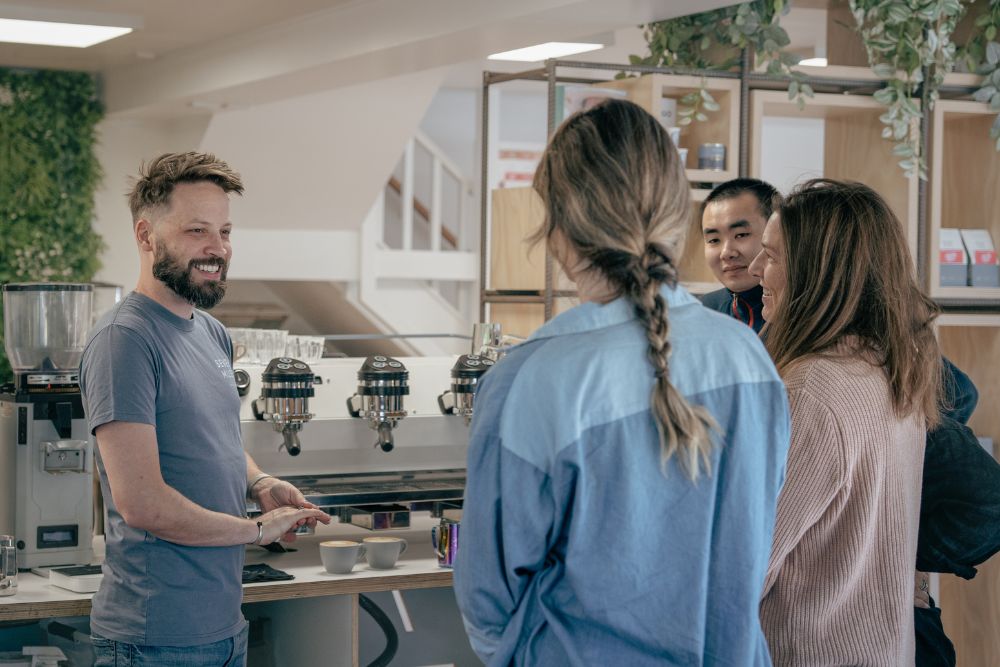 Barista Training
All training sessions are small and hands-on, ensuring that everyone gets a chance to participate.
Book into one of our courses at our Wollongong training centre below.
Learn More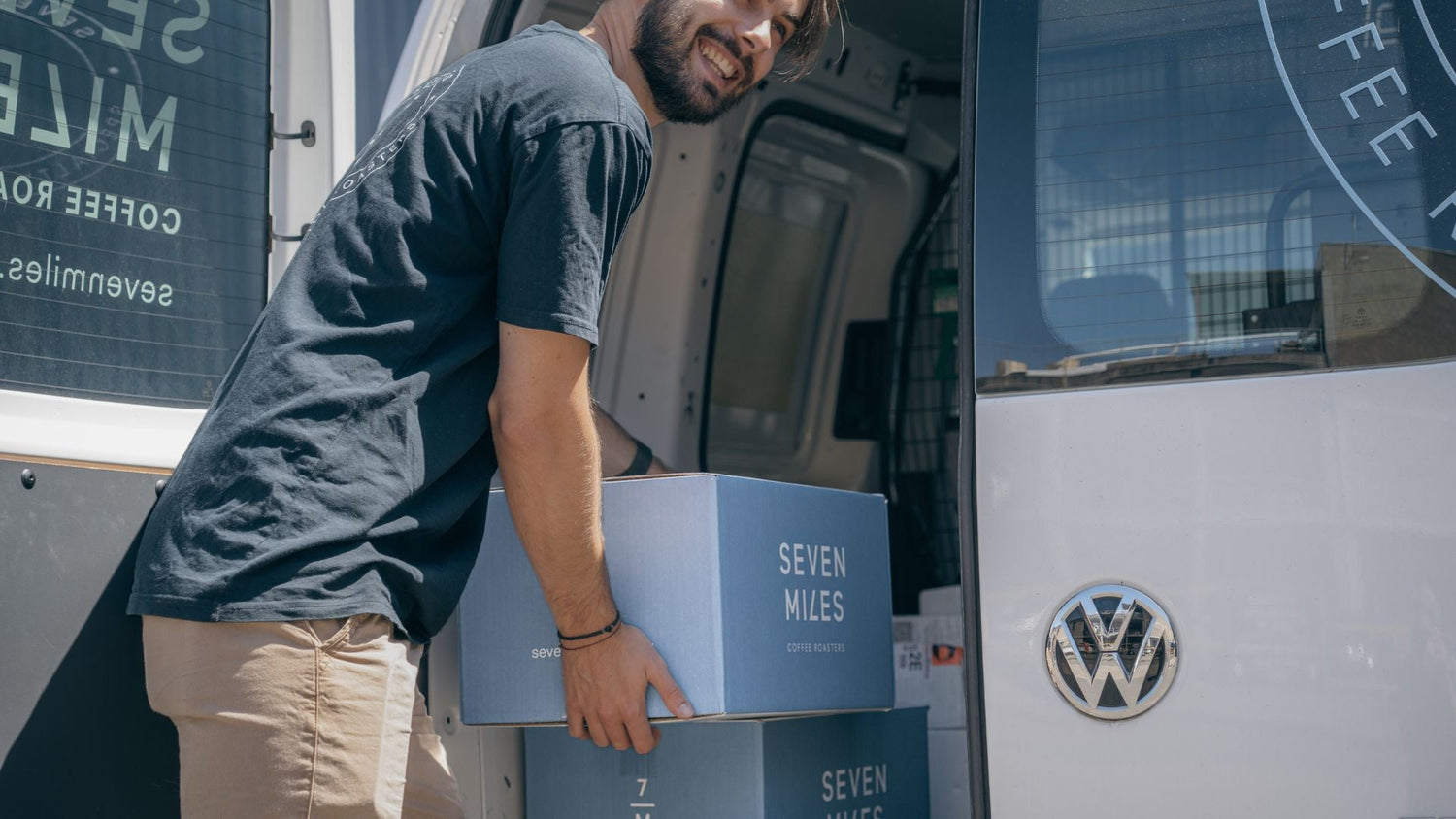 Wholesale Coffee
Partnering with cafe businesses throughout the Illawarra & NSW South Coast.
Delivering exceptional, locally-roasted coffee and industry-leading support from our team in Wollongong – we've got what it takes to help you deliver consistently exceptional coffee day in, day out.
Learn More
Questions?
Where can I buy the Cargo, Bayside & Maverick blends?
To buy Cargo, Bayside, Maverick, Leaf & Berry as well as our Decaf coffee, visit our Roastery Door at 85 Montague St, North Wollongong, NSW. Our Maverick blend is also available online.
Can I still get coffee delivered to my home?
Yes, absolutely. We still deliver Maverick straight to your door along with many other Seven Miles coffee blends and pods. Use our blend finder to find the perfect coffee for you.
How much is shipping?
Shipping is free on all orders over $25.
Has the local team in Wollongong changed?
No, it's the same team in the roastery, in our cafe, and out on the road supporting local café customers. We're just now part of a larger team working with local roasteries around Australia.
Do you sell Single Origin Coffees?
We sure do. Check out our current range of rotating Single Origins here. While you can get these coffees delivered straight to your door, we currently do not offer coffee subscriptions for Single Origins.
How can I redeem my Delano gift card?
Please email us on hello@sevenmiles.com.au and we'll transfer your remaining Delano gift card value to the Seven Miles online store.
What will happen to my current Delano coffee subscription?
You should have received an email from us at the end of January 2023 advising on alternative purchase options. If not, please note that we have cancelled all existing Delano coffee subscription orders effective 1st March 2023. We'd love for you to give Seven Miles coffee subscriptions a go, find more details below.
Do you offer coffee subscriptions?
Yes, we do. Just like your previous Delano coffee subscription, Seven Miles offers the option for recurring orders. Best of all, you save 10% versus the one-time purchase price, and delivery for orders over $25 is free. Just select your preferred blend & grind, choose your delivery frequency, and sit back and relax. There are no lock-in contracts, you can cancel, modify, or pause your subscription anytime. Sign up on the coffee product pages or if you already know your preferred blend, just click here.
Do you still roast locally?
Yes, local roasting has been a core part of what we're about since the start - and that hasn't changed. We're roasting more coffee than ever in Wollongong, now with even better access to some of the world's best coffees.
Do you supply wholesale for businesses?
Yes, absolutely. We've been partnering with cafe businesses for over 50 years. Find out more on our wholesale page.
Find the right coffee for you?