AeroPress and Bruer Filter Papers are high-quality, disposable coffee filters designed for use with the Bruer, Delter and AeroPress coffee maker. Made from microfiltered, chlorine-free paper, these filters ensure a pure and flavourful coffee experience. The filters are designed to fit your chosen coffee maker perfectly and their unique shape ensures a clean extraction and prevents coffee grounds from ending up in your cup.

View full details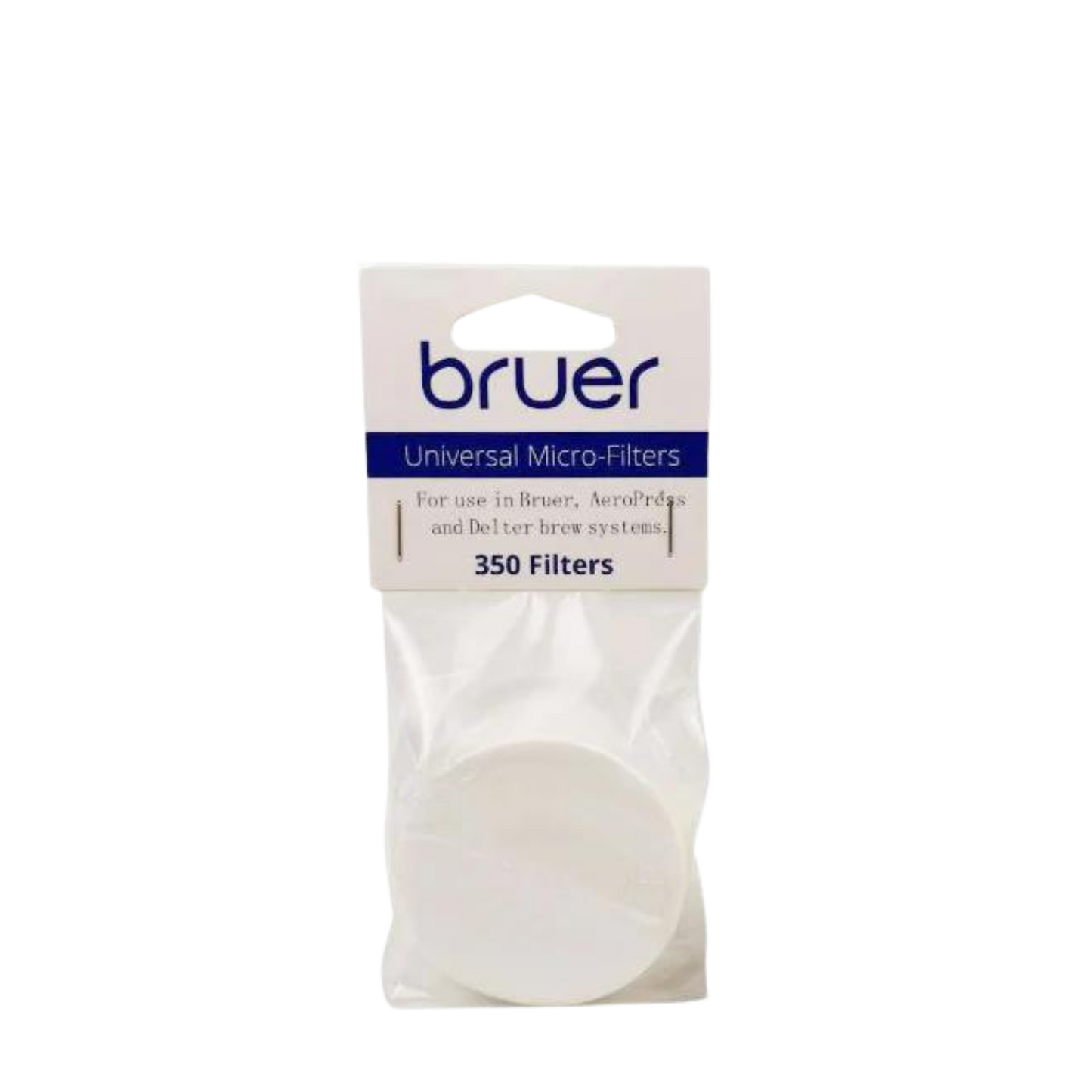 More Information
Key Features
Smooth, Clean Coffee - Produce incredibly smooth and clean coffee by disabling grounds to pass through the paper filter to your final mug.
Versatile Shape - Designed for the Aeropress, but compatible with most brewers that use circular filters.
350 Pack - More than enough filters to last months.
Easy Cleanup - Can be dumped in the garbage with the used grounds immediately after brewing for painless cleanup.
The Specifics
350 x AeroPress Micro Filters.
Each filter provides a single use, which means you can make 350 coffees with this pack of 35
Includes
1x AeroPress Filter Papers 350pk
Warranty
The standard 12-month warranty applies to all coffee brewing equipment. Any defects in workmanship and materials under normal use and service will be raised with the manufacturer.
Want the right coffee to go with your equipment?