Organic Leaf & Berry
Organic Leaf & Berry
Regular price
Sale price
$17.00
Unit price
per
Sale
Sold out
Roast
Roasted Hazelnut, Nutmeg & Caramel
Leaf & Berry is a blend of 100% certified Fairtrade and organic coffees. Our roaster uses a light/medium roast profile to reveal the delicate citrus notes with sweet caramel and hazelnut characteristics of these coffees. The result is a complex blend that produces a deliciously balanced espresso.
100% Organic and Certified Fairtrade
100% Arabica coffee beans
Crafted by award-winning roasters
Roasted daily for freshness
View full details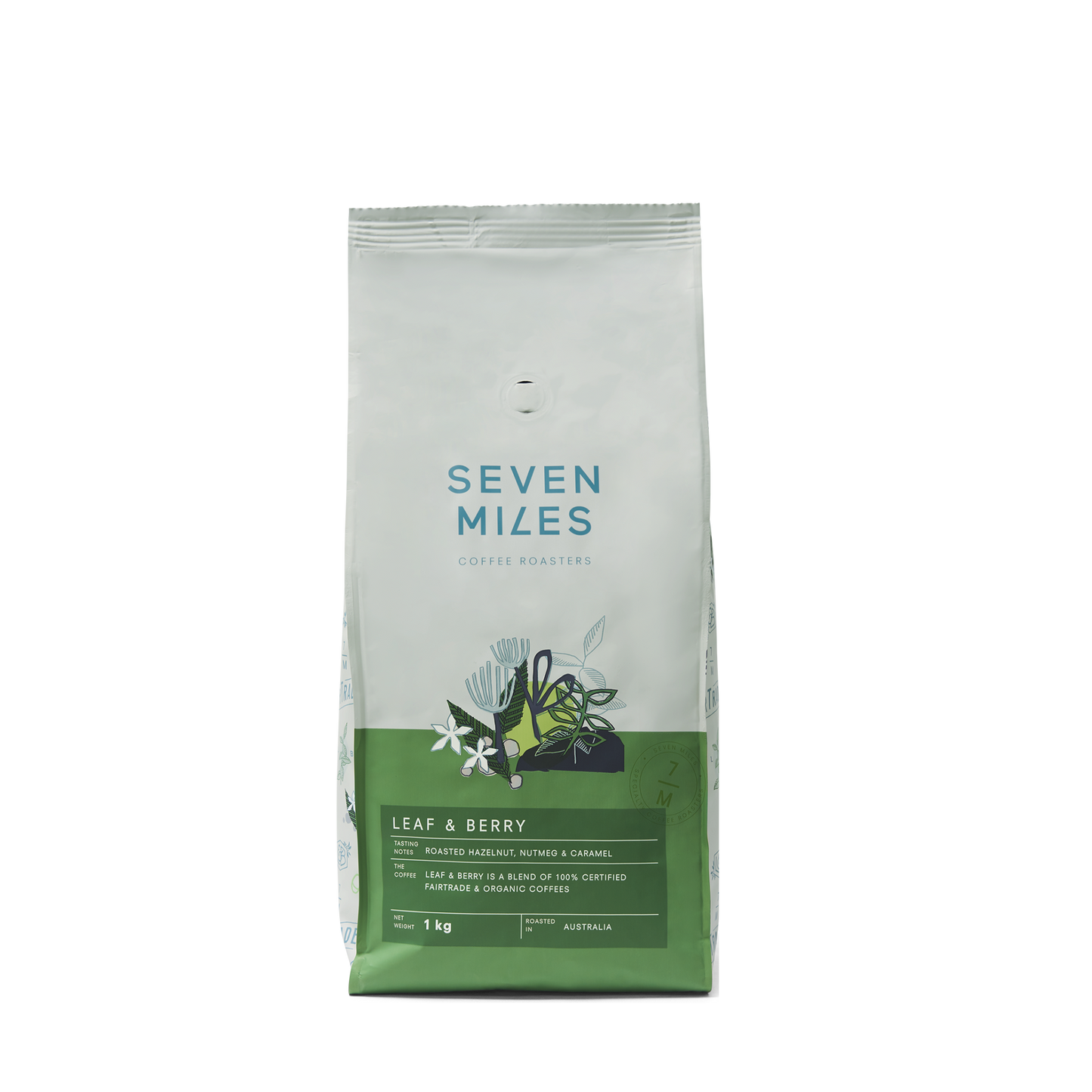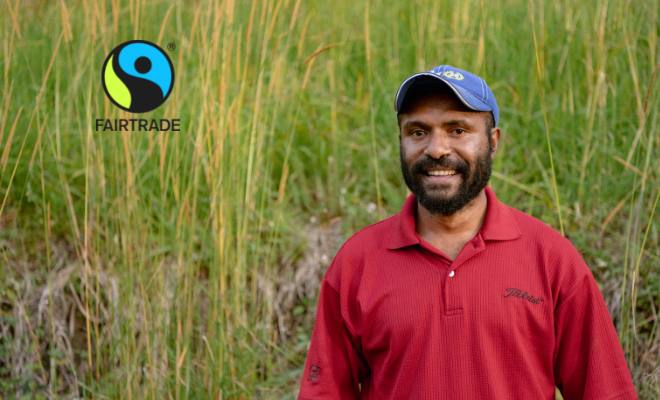 Helping Communities
When buying a bag of Leaf & Berry, a percentage of sales goes towards the Faitrade premium which supports communities in the supply chain. Fairtade farmers decide on how to spend the money investing in the most urgent needs of their community.
Here is an example of how this premium helped Mitchell Ricky, a Fairtrade farmer from Papua New Guinea. "The Fairtrade Premium has supported us in many ways. For school projects like building teachers' houses, building classrooms, supplying school library books and classroom desks. For health, it has helped us by supplying mattresses for rural wards, supplying maternity beds for mothers to give birth and it has also helped us with a water project that provided good water for more than 20 villages."
More About The Coffee
Grown in the cool mountain climates of Latin America and Papua New Guinea, Leaf & Berry is a complex blend that not only produces a deliciously balanced espresso, but also helps contribute to a sustainable future.
Ingredients & Origin
Ingredients: 100% Arabica Coffee Beans. Contains no additives or preservatives.
Sourced from: Colombia, Honduras, Nicaragua, Papa New Guinea
Blended, roasted, and packaged in NSW, Australia, from imported raw coffee beans.
Cup Count
1 – 2 cups daily - 250g per week
2 – 4 cups daily - 500g per week
6 – 8 cups daily - 1kg per week
Note: These guidelines are based on using 21-22 grams of coffee, our recommended dose size for double shots.
Storage Instructions
For optimal quality, store airtight in a cool, dry place, out of direct sunlight.
Recipe
Dose
21 GR
Yield
38 GR
Time
26-30S
This recipe is for espresso and developed on a commercial coffee machine. Use as a guide to achieve your desired flavour preference. If you are unable to reproduce the exact result on your home machine, don't panic, an alternative is to simply adjust your recipe using the ratio so it works best for your set up.
Not sure if this is the right coffee for you?