Tazzina Cafe
Tazzina Cafe
Regular price
Sale price
$15.00
Unit price
per
Sale
Sold out
Roast
Malty, Caramel, Rich
Tazzina Café is the classic espresso. A blend of arabica & robusta coffees deliver a malty, caramel sweetness with a deep, long-lasting crema.
With milk, the full-body of this blend maintains its strength and sweetness.
Blended from selected Arabica and Robusta Beans
Crafted by award-winning roasters
Roasted daily for freshness
Delivered straight to your door
View full details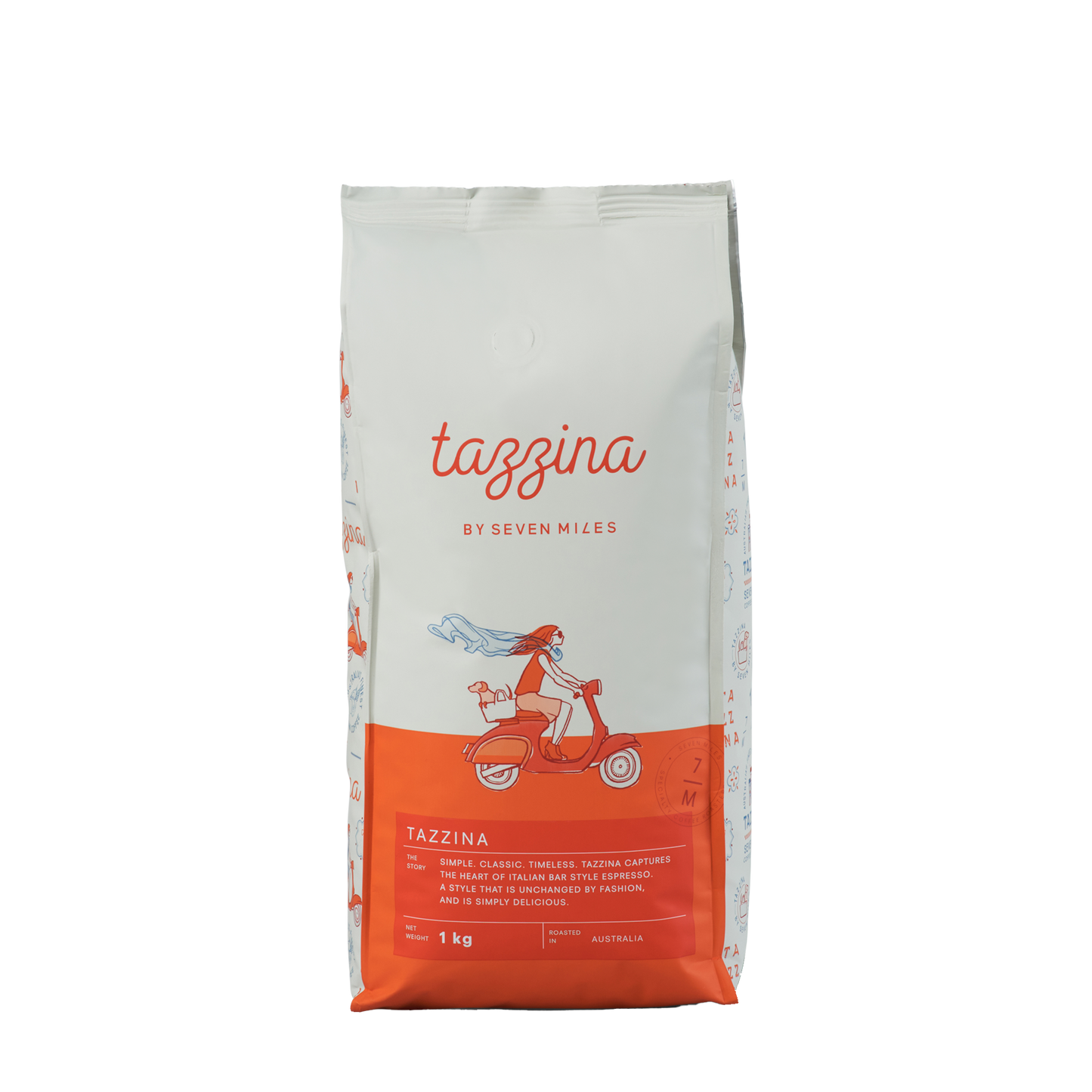 Ingredients & Origin
Ingredients: Arabica and Robusta Coffee Beans. Contains no additives or preservatives.
Sourced from: Brazil, Colombia, India, Ethiopia, Papua New Guinea
Cup Count
1 – 2 cups daily - 250g per week
2 – 4 cups daily - 500g per week
6 – 8 cups daily - 1kg per week
Note: These guidelines are based on using 21-22 grams of coffee, our recommended dose size for double shots.
Storage Instructions
For optimal quality, store airtight in a cool, dry place, out of direct sunlight.
Recipe
Dose
21 GR
Yield
38 GR
Time
28 - 32S
This recipe is for espresso and developed on a commercial coffee machine. Use as a guide to achieve your desired flavour preference. If you are unable to reproduce the exact result on your home machine, don't panic, an alternative is to simply adjust your recipe using the ratio so it works best for your set up.
Not sure if this is the right coffee for you?